Description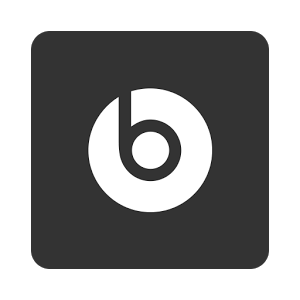 Download the Beats Pill⁺ app to unlock features that put you and your friends at the center of your music like never before. Developed exclusively for the Beats Pill+, now you can control your speaker in multiple ways straight from the app. Bring a second Beats Pill⁺ speaker into the mix for even more innovative ways to play.PLAY AND SHAREJust turn your Pill⁺ speaker on and look for the pulsing 'b'. Then, go to your Bluetooth® menu, select your speaker, and start playing with the different modes.
DJ – Grab a friend and control the music from two Bluetooth® sources.
Amplify – Add a second Beats Pill⁺ into the mix and simultaneously play from both for a sound that's twice as full.
Stereo – Use two Beats Pill⁺ speakers as left and right output for an even more dynamic sound experience.
SPONSORED

EVEN MORE ACCESS
– Like the Beats Pill⁺ speaker, the app has a sleek interface and is intuitive to use.
– Connect to your Beats Pill⁺ from two audio sources.
– Unlock more ways to play with two Beats Pill⁺ speakers for even more dynamic sound.
– Keep track of your Beats Pill+ power levels so you always know how much battery is left.
– In Amplify, adjust the volume of two speakers wirelessly from your external Bluetooth® source.
– Get additional software updates and product support.
Screenshots
What's New
– Support for additional languages
– Bug fixes
Permission
Version 1.2.25 can access:
read phone status and identity
modify or delete the contents of your USB storage
read the contents of your USB storage
modify or delete the contents of your USB storage
read the contents of your USB storage
read phone status and identity
pair with Bluetooth devices
access Bluetooth settings
full network access
view network connections
prevent device from sleeping
 Size: 27MB
Version: 1.2.25 
SPONSORED