Cinematics The Movie Guide
Description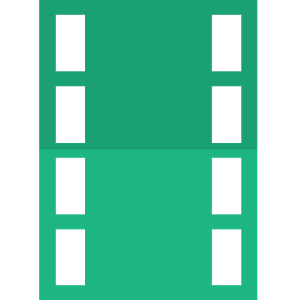 Cinematics: The Movie Guide for Android (a TMDb client): The fastest, easiest way to find and discover movies and actors on your device. Now includes IMDb and Rotten Tomatoes ratings and reviews!
– Quickly search movies using the following categories: Now Playing, Upcoming, Popular, Top-Rated, New DVDs, Upcoming DVDs, Top-Rentals
– Find detailed information about any movie, including Rotten Tomatoes ratings and reviews, cast, trailers, similar movies and more
SPONSORED

– Search for any actor to see their bio, filmography, images and more
– Discover movies by year(s) and/or genre.
Screenshots
What's New
– Adds Unlock Pro Version to remove Ads!
– Adds Upcoming DVDs
– Adds New DVDs
– Adds Top Rentals
– Minor Bug and UI Fixes
– Adds Clickable Links to Ratings
– Adds DVD Release Date
– API Performance Improvements
Permission
Version 0.2.12 can access:
approximate location (network-based)
precise location (GPS and network-based)
view network connections
full network access
Size: 3 MB
Version: 0.2.12
SPONSORED