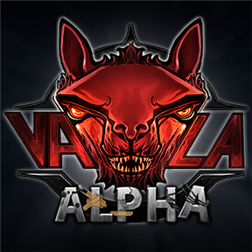 Description
Say goodbye to the world as you know it. You thought that zombies would be the ones to doom us? You were wrong. Llamas have taken over, and you are the world's only hope!
Welcome to post-apocalyptic New York, Rio, and Dubai, where you need to fight for your life across 6 unique levels. Build sentry towers to defend you, as well as shield, health, and slow towers to give you a fighting chance.
SPONSORED

Vicious Attack Llama Apocalypse: Alpha is a full 3D top-down shooter made exclusively for Windows Phone. It looks gorgeous, and it's totally FREE!
**UPDATE NOTES**
V1.2.2
– Lots of memory tweaks and optimizations to make the game work better on low-memory devices. Crashes should be totally gone or way less frequent now – and the game is much smoother. We are still working on making this even better.
– Some changes to the way the sound works to make it better on low-memory devices.
– Some UI tweaks.
V1.2.1:
-Fixed a bug where the game wouldn't pause when receiving a phone call or navigating out.
-Moved touch sticks slightly closer together so the sides of the phone don't interfere.
-Added a "restart" button when you die.
-Some memory optimizations for the menus
-Faded the touch sticks out a bit more
-Fixed some collision problems in New York Central.
Screenshots
Info
Publisher
RogueCode (PTY) Ltd
App requires
phone identity
media playback
data services
movement and directional sensor
HD720P (720×1280)
WVGA (480×800)
WXGA (768×1280)
SPONSORED