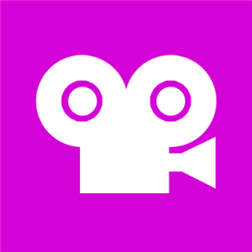 Description
Get Stop Motion Studio, the world's easiest app to get you into stop motion moviemaking today!
Want to create movies like Wallace and Gromit or those groovy Lego shorts on YouTube? Then this is the app you've got to add to your collection.
Create beautiful stop motion animated movies anywhere instantly on your device. Everything you need is right at your fingertips. No computer needed. It's simple to use, deceptively powerful and insanely fun to play with. Create fantastic movies your friends will enjoy or share it with the world on YouTube, Facebook and other sites. Cool themes, titles and sound effects are easy to add, too.
Do amazing things. Stop Motion Studio helps you to create terrific stop action movies with a whole host of unique features:
• Overlay mode to show you the differences between frames for precise control
• Grid mode to position animated objects more easily
• Ability to use the volume button on your device to capture images
• Integrated movie editor with frame-by-frame preview at different speeds
• Automatically capture frames with an adjustable time interval feature
• Zoom in and out on the timeline view so you never get lost, even if you have hundreds of frames
SPONSORED

Themes*
• Add movie titles and credits using eight different themes. Or choose from 28 amazing theme and text cards.
Music and Sound Effects*
• Bring it all to life using sound effects at virtually any position in your movie. Choose from more than 40 music and sound samples
• Record audio or voiceover directly to your movie
Import*
• Import pictures from your photo library into your movie.
Export
• Export your movie in up 1080p quality
• Export as animated GIF
• Export in square format for Facebook or Instagram
Share Your Movie on the Web and in Your Home
• Built-in in movies gallery
• Publish to YouTube, Facebook, DropBox and more*
* Optional feature. Requires in-app purchase.
* Using third party apps
App Screenshots
Info
App requires
internet connection
microphone
video and still capture
HD720P (720×1280)
WVGA (480×800)
WXGA (768×1280)
Supported languages (11)
DeutschEnglishEnglish (United States)españolfrançaisitaliano日本語한국어Portuguêsрусский中文(简体)
SPONSORED