Defenders 2 Tower Defense CCG
Description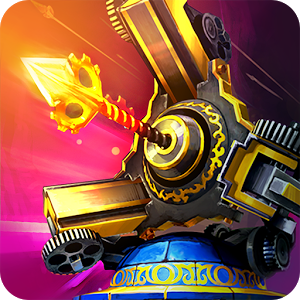 Meet the Defenders 2 – new TD strategy game in the legendary Prime World series with unique combination of the tower defense and collectible card game!
Enter a mysterious and magic land stricken by a cataclysm and now thriving with powerful artifacts and immense treasure guarded by furious monster hordes. Build up your defense and fight against the waves of evil with magic and tower power! Let the world knows who is the real TD master here!
Key features:
SPONSORED

– Collect all 40 unique towers and 20 deadly magic spells – the ultimate TD arsenal;
– Customize your tower and spell collection with powerful Runes;
– Use your defenses to crush Underground, Intelligent, Swarming, Exploding, Phantom and 20 other monster types and 29 unique bosses!
– Play the game the way you like – find the unique combination of tower and magic arsenal to build the superior defense!
– Fight with other players to pump up your tower collection into monster-slaughtering war ma-chines!
– Used to good weather? Test your defense with survival night levels filled with tornado and storm power challenges!
– Different TD game modes – Hunt, Raid and Assault levels and the rule-them-all Hard mode for truly tower defense fans!
Awesome 3D graphics, immersive environment, powerful towers, deadly spells, Totems, Anomalies and many more! Try the game now and join the struggle for Prime!
Screenshots
What's New
-Decreased overall gameplay difficulty on the normal mode (this change does not affect Hard mode).
-Damage dealt by bosses reduced from 20 to 10 HP
-Battle access Silver cost reduced. It now costs 20 Silver + 5 Silver per every 5 of the player's levels.
-Inventory expansion now available not only for Stars but also for Silver.
-Players will no longer have problems with all of the objects disappearing from the map. We invite all players who have experienced this problem to contact tech support.
Permission
This app has access to:
find accounts on the device
find accounts on the device
read phone status and identity
modify or delete the contents of your USB storage
read the contents of your USB storage
modify or delete the contents of your USB storage
read the contents of your USB storage
read phone status and identity
receive data from Internet
full license to interact across users
interact across users
prevent device from sleeping
view network connections
full network access
Google Play license check
Size: 28 MB
Version: 1.0.122333
SPONSORED