Description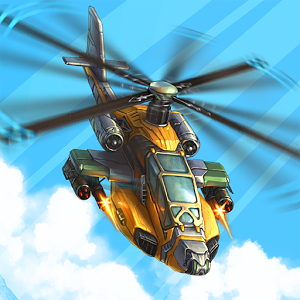 Global Assault is a squad based RPG with brilliant 3D graphics! Upgrade your units and adventure around the globe completing epic battles!
The bases of powerful global protection force, Havoc, have been destroyed by the rebels of Shattered Sun. Take control of Havoc, rebuild your bases, and defeat the rebels!
GATHER AN ARMY
The warfare is fierce; you'll need powerful forces to win. Build armies from hundreds of different units, including the mighty Trident and the invulnerable Mule! Upgrade and fuse units together to create unique and rare new weapons!
MODERN WAR
The rebels of Shattered Sun have taken over on a global scale. Unlock powerful units, research thousands of combinations, and upgrade your armies to defeat your enemies and save the earth. Fighting more battles will increase your abilities and propel you towards victory.
COMPETE AGAINST ARMIES OF THE WORLD
Compete online against other players in advanced warfare to earn Equipment and Scrap for your units! The stronger your abilities, the higher you'll climb!
Lead Havoc's armies to victory over the Shattered Sun rebels! The earth depends on it!
—————————————————–
KEY FEATURES
✔ Join hundreds of thousands of other players around the world!
✔ Train powerful armies to battles against enemy rebels!
✔ Conquer enemies across the globe!
✔ Upgrade, research and fuse powerful units to strengthen your Army!
✔ Participate in Events and win valuable rewards!
—————————————————–
SPONSORED

Global Assault is optimized for Phones and Tablets.
PLEASE NOTE: Global Assault is free to play, but some extra game items can be purchased for real money. You can disable in-app purchases in your device's settings.
NOTE: A network connection is required to play.
Screenshots
What's New
*Skip Button implementation for high level players.
*Added functionality for viewing Command Pod equipment during battle.
*Bug fixes.
Permission
Version 1.2
7.1 can access:
modify or delete the contents of your USB storage
read the contents of your USB storage
modify or delete the contents of your USB storage
read the contents of your USB storage
full network access
view network connections
Size: 49 MB
Version: 1.27.1
SPONSORED