Description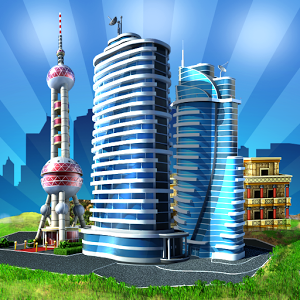 The #1 city-builder game in more than 20 countries with over 10M downloads! One million people play every day! Tablets are supported. Enjoy the incredible game experience on a larger screen!
Manage finances and design and develop the primary infrastructure of your own city:
* airports
* railway stations
* seaports
* oil and gas mining
* wind, solar and atomic power plantsRegular content updates and city events will add excitement to the life of your Megapolis. Trade materials and build alliances with your neighbors. Challenge your friends to see who can create the most alluring and successful city.
FEATURES:
* Awesomely realistic 3D graphics
* World-famous architecture from ancient to modern times
* More than 700 buildings and sites with hundreds of construction materials
* Cooperate with your neighbors
* Expand your city over land and sea
* Challenging tasks, rewards and achievements
SPONSORED

Screenshots
What's New
An awesome update is coming to your Megapolis!
Very soon, you'll be able to start producing unmanned aircraft, military space technology and rocket technology!
You'll also get the opportunity to take part in an arms race and increase your military influence!
For your convenience, we've increased the application's stability.
Hurry and play Megapolis to check out the new stuff!
Permission
Version 2.90 can access:
find accounts on the device
find accounts on the device
modify or delete the contents of your USB storage
read the contents of your USB storage
modify or delete the contents of your USB storage
read the contents of your USB storage
receive data from Internet
full network access
view network connections
expand/collapse status bar
prevent device from sleeping
change network connectivity
connect and disconnect from Wi-Fi
Size: 48 MB
Version: 2.90
SPONSORED