Description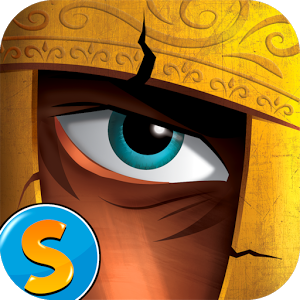 Do you like city building and a game of war combined? Then build a Roman City and Battle to grow your Empire in our new game, Battle Empire: Roman Wars! Send troops to attack other players and build your defense to grow your empire like Caesar. Are you interested in The Greek / Spartan and Roman period of Wars? Then try this history simulation war game for free. A good strategy on the battlefield will help your army units win the battles and you'll be among the best of the elite players with a huge empire and glory!**** Warning: the game is very addictive!! ****
If you like history war games, you'll definitely like this game too. In this simulation strategy game, you'll build a city and an army and be like Caesar. You need to have good city defenses in order not to be looted by surrounding players and creating a strong attacking army helps you destroy enemies, expand your empire and gain loot from other players. As emperor, you are responsible for both city building and the clash on the battlefield.
The game is a combination of a city builder and a strategy battle game. Download and play for free now!
SPONSORED

Screenshots
What's New
(1.6.2)
– "Can't collect"-bug fixed
– Other bugfixes and stability improvements
(1.6.0)
– Earn lots of diamonds from friends and friendrequests!
– Stability improvements
(1.5.10)
– Bugfixes
(1.5.2)
– Walls show defenses
– Redeem giftcodes and friendcodes
– Discount labels
– Occasional sales
– Sparkling Society Playername menu
– Storage hints (click on currencies)
– Shopmenu hints
Permission
Version 1.6.2 can access:
read phone status and identity
modify or delete the contents of your USB storage
read the contents of your USB storage
modify or delete the contents of your USB storage
read the contents of your USB storage
read phone status and identity
full network access
view network connections
Size: 34 MB
Version: 1.6.2
SPONSORED