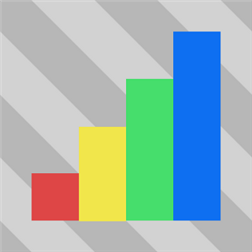 Description
Want to see who's unfollowed you on Instagram? How about your follower to following ratio? Or what about people who don't follow you back?
SPONSORED

IG Stats for Windows Phone can show you this and much, much more. Get IG Stats now!
Main Features:
follow and unfollow people
view accurate follower and following counts
see who recently unfollowed or followed you
see who doesn't follow you back
see who you don't follow back
see your follower to following ratio
view profiles
view pictures
view videos
view other people's follower to following ratio
Optional Features:
live tile
toast notifications
batch unfollow and follow
accept/decline pending follow requests
remove ads
Purchasing these optional features helps take care of me, the developer. As a college student, I would greatly appreciate your support. 🙂
NOTE:
IG Stats is MORE ACCURATE than Instagram when it comes to follower count and following count. If you scroll through all of your followers and followings and count each one, you will find that IG Stats has the correct values. This is an issue that Instagram has said they are working on.
Screenshots
Info
Download size
1 MB
App requires
phone identity
location services
media playback
data services
HD720P (720×1280)
WVGA (480×800)
WXGA (768×1280)
SPONSORED