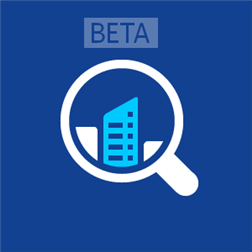 Description
HERE Explore Beta helps you find places using a new contextual recommendation engine. Find a late night snack, a scenic vista point, or a selection of interesting places around you. HERE Explore Beta recommends places to go based on your location, the quality of places, and the time of day. Search and discover places to eat, stay, or sightsee and save these to your own private collections. And when you're ready to go, just hold up your phone and see your destination revealed by a floating sign.
SPONSORED

What's New:
– Bug fixes
Key Features:
– See recommendations based on where you are or where you want to go
– Search for places around you from a customizable list of categories
– Customize the app and make your favorite searches even quicker to access.
– See search results displayed in a list, on a map, or in LiveSight
– One-tap access to more place information, such as photos, reviews from trusted sources and contact information
– Add photos and reviews of places you've been
– Get drive, walk or public transport directions to a place
– Hold up your smartphone to see floating signs that show you where places are located and tap to see more about that place
– To remember and save places, add them to your own private collection
– Create a place or report a place in the six supported countries listed below to help us keep our database up to date
This app is supported in the United States, the United Kingdom, Canada, Germany, Austria and France.
Screenshots
Info
Download size
7 MB
App requires
phone identity
owner identity
video and still capture
location services
maps
data services
movement and directional sensor
HD720P (720×1280)
WVGA (480×800)
WXGA (768×1280)
SPONSORED
More Free Games & Apps Downloads: