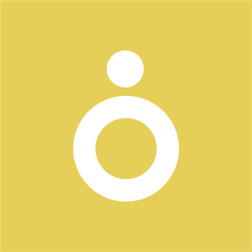 Description
A Community For Creative People To Capture & Curate Their Lives Through Photography.
SPONSORED

CAPTURE.
Oggl is a "capture-first" shooting experience using Hipstamatic's beautiful lenses and films, and comes with 5 "Favorites" pre-loaded for situational shooting: Landscape, Food, Portrait, Nightlife and Sunset. For the first time ever, edit a photo after it's taken to experiment with different looks, and tap to preview effects before shooting.
CURATE.
Share your best photos to your Oggl profile to curate your personal story. With "My Collection," see your photos showcased next to photos you've curated from around the community.
Enjoy All Gear for a 60 day limited time with this first releases of Oggl.
Oggl is an experience designed for capturing and curating beautiful photos, not for showcasing advertising. To support this vision for the community, Oggl will going forward offer two subscription options: Quarterly for $2.99 & Yearly for $9.99. While Oggl itself will always remain free, each subscription comes with access to Hipstamatic's entire catalog of current lens and film gear, and guarantees new gear each month.
FIXED AND IMPROVED IN THIS VERSION
– Added support for older devices with 512 MB of memory
– Nearly 50 improvements and bug fixes
Lucas, Ryan & The Hipstamatic Family
Screenshots
Info
Publisher
Hipstamatic
App requires
phone identity
video and still capture
location services
maps
data services
push notification service
movement and directional sensor
camera
HD720P (720×1280)
WVGA (480×800)
WXGA (768×1280)
Supported languages (14)
DeutschEnglish (United States)Español (España, alfabetización internacional)françaisBahasa Indonesiaitaliano日本語한국어Bahasa MelayuNederlandsportuguês (Brasil)português (Portugal)русскийsvenska
SPONSORED