Description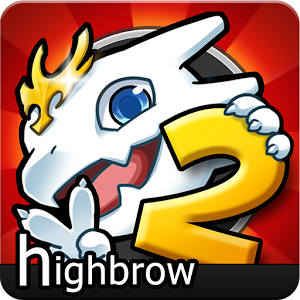 Collect, Train, Battle with your own Dragons at DragonVillage2 !▣ 150+ dragons you can tame!
▣ 5 evolution stages!
▣ Gameplay with engaging story!
▣ New dragons every month!
▣ Battle your friends' dragons!
[Features]
Adventure through the maps. Explore and find new dragons yet to be found. New dragons updated every month. Tame your dragon to be your best guardian and buddy. Decorate you cave with new skin and stand that you can acquire thru missions. Countless missions to achieve.Follow the dynamic story of an adventure to save Yutacan and the dragons. Unveil the dark mystery of the unknown Clan of the Dark Robes. Conquer ancient monsters in the Dungeon Stage.Fight your friends and other players through the PvP system. 1:1, 3:3 battle with different strategy to win. Be the best in the Colosseum to win cash items every week.
SPONSORED

Unlimited free Diamonds(cash item) can be obtained for free in-game. Ascend you dragon to receive Diamonds. Diamonds can be used to raise your dragons.
Screenshots
What's New
Version – 2.1.6
1. Fixed Bugs.
Permission
Version 2.1.6 can access:
find accounts on the device
find accounts on the device
receive text messages (SMS)
read phone status and identity
modify or delete the contents of your USB storage
read the contents of your USB storage
modify or delete the contents of your USB storage
read the contents of your USB storage
read phone status and identity
receive data from Internet
full network access
view network connections
control vibration
prevent device from sleeping
Google Play license check
Size: 33 MB
Version: 2.1.6
SPONSORED