Description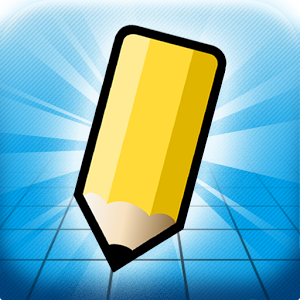 Play the Free version of Draw Something, the most popular social drawing and guessing game on Android! Experience for yourself the laugh-out-loud game your friends are raving about! Plus get these special bonuses:
★ 3000+ Words to Draw
★ 5 FREE Bombs
_________________________________
PRAISE FOR DRAW SOMETHING FREE
""It's unintentionally hilarious"" – Mashable
""Very unique"" and ""Incredibly addictive"" – Kotaku
""Utterly amazing. No, really. I'm not exaggerating"" – 148 Apps
_________________________________
ADDICTIVE FEATURES
★ Play with Friends
Challenge friends on Facebook or Twitter, or be automatically partnered with new gaming buddies.
★ Turn-based Gameplay
Perfect for gamers-on-the-go! Take turns drawing and guessing at your own pace.
★ Color Packs
Turn simple doodles into rich masterpieces with color packs.
★ Bombs
Stumped by a difficult word? Exchange it for a new one by exploding it with a bomb.
★ Guess Something
Take the weekly challenge & guess drawings of players from around the world. Complete challenges and earn bombs.
★ Leaderboard
Compete with your friends & check whose guessing skills are better.
Become a fan! Get exclusive rewards and stay up to date on our latest news.
Screenshots
What's New
Permission
Version 2.333.331 can access:
add or modify calendar events and send email to guests without owners' knowledge
precise location (GPS and network-based)
read phone status and identity
modify or delete the contents of your USB storage
read the contents of your USB storage
modify or delete the contents of your USB storage
read the contents of your USB storage
read phone status and identity
receive data from Internet
change screen orientation
control vibration
read Google service configuration
prevent device from sleeping
view network connections
control Near Field Communication
pair with Bluetooth devices
full network access
Size: 2 MB
Version: 2.333.331
SPONSORED