Tales of a Viking Episode One
Description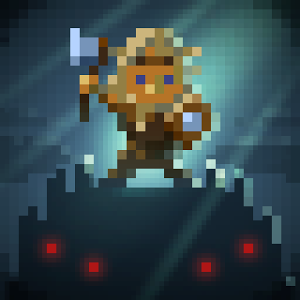 Tales of a Viking: Episode One is a small-scale turn-based strategy game with rpg elements.
– Tactical battles where every move decision counts.
– Strategy choices when leveling up your heroes.
– Random loot from chests and randomly generated levels provides rich replayability.
– Up to three constant party members under your control.
– Some vicious bosses to fight with. Teamwork is advised.There are several levels available in free version of the game.
The only in-game purchase through Google Play services grants access to:
– The complete story of the episode
– whether heroes win against the forces of evil?
– Higher floors of Cursed Magical Tower
– how high can you get?
– Global scoreboard
– compare your results with players all around the world!
– And more
Screenshots
What's New
1.73
– Fixed bug with corrupt save which led to crash on startup
1.71
-Immersive Full-Screen Mode added (android 4.4+)
1.70
-Fixed some bugs, more languages are supported in player's names
1.62
-solved black textures problem on some devices
-added new monster – Defender (can be found on level 14 and above).
1.56
-fixed some bugs
-fixed some runes, Rune Of Fate for example
Permission
Version 1.73 can access:
view network connections
full network access
Size: 31 MB
Version: 1.7.3
SPONSORED