Description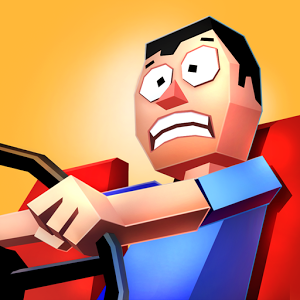 The title of the game says it all!
SPONSORED

While cruising through the mountains, car enthusiast Phil Faily suddenly experiences a complete brake failure, plunging him over the edge of a steep embankment.
In this physics based driving and crashing game you must maneuver an endless mountainside dodging hazardous terrain such as trees, rocks, traffic and trains resulting in some fun and hilarious near misses and crashes.
FEATURES
• NAVIGATE downhill as far as you can go avoiding obstacles along the way
• AVOID trees, rocks, creeks, traffic and trains
• DESTROY obstacles with your shield
• COLLECT coins as you go
• UNLOCK unique vehicles
• SHARE your epic crashes in 360º, slow-motion and share with your friends
• ENDLESS gameplay
• ENDLESS crashes
• ENDLESS fun!
Screenshots
What's New
Introducing Anita Brakes! A new playable character.
16 new cars including The Monty which doubles your pickups and gives you a bonus 1000 credits!
New jump sections.
New powerup.
Improved first person mode.
Permission
Version 1.18 can access:
modify or delete the contents of your USB storage
read the contents of your USB storage
modify or delete the contents of your USB storage
read the contents of your USB storage
full network access
view network connections
Google Play license check
Size: 39 MB
Version: 1.18
SPONSORED