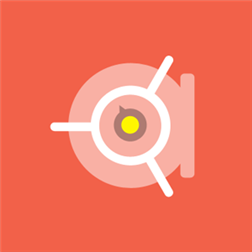 Description
Keep your Photos, videos, audios, Document and Password truly secure.
File & password vault acts as a digital safe for your Windows Phone, you can protect your personal files, photos, videos, audios, documents and passwords with this dynamic app. You also have the option to import videos, documents, audio and images from the Gallery or SD Card; optionally you can also download them securely using its secure browser feature. Additionally, you can capture videos, images, view documents and play audio with built-in audio player. What's more, you can securely save passwords, credit card information, e-banking credentials, web accounts and other similar data. Below is the list of all the features:
FEATURES:
• Protect private photos
• Hide sensitive videos
• Lock down important documents
• Protect secret audios
• Password manager (keeps your passwords safe)
• Slideshow support
• Record video from the app's interface
• Multiple export, import and move options
• Create personalized albums & folders
• Three security Credentials (password, PIN & pattern)
• Decoy Mode (fake user mode)
• Camouflage (fake launch tile)
• Secure Browser (no browsing history saved)
• Brute force attack prevention
• Multiple themes
• Takes images on unauthorized login attempts
SPONSORED

Import options:
• Download from Secure Browser
• Import from Gallery
• Capture photos & videos from Camera
• Import data from SD Cards
Player:
• Watch videos
• Play audios
Settings and Options:
• Hacker Deterrents
• Decoy Mode (Fake Password)
• Brute force attack prevention
• Takes images of unauthorized users
• Backup of credentials
• Camouflage (fake launch tile)
Note: File & password vault guarantees you that all your files are stored only in your phone and we do not have access to any of your content.
Windows Phone 8 Limitations:
Windows Phone does not allow most file formats to be imported from SD card. Therefore, when you want to import files,please make sure that the format is supported.
Add ".fpv" at the end of file name to import files from the SD card.
For example: Your file name is "abc.mp3", change it "abc.mp3.fpv"
Due to Windows Phone OS limitations, importing videos from gallery, exporting videos from the app to the gallery and SD card are not permitted by Windows phone 8.0.
You can visit http://www.newsoftwares.net for more information.
App Screenshots
Info
Works with
Windows Phone 8.1
Windows Phone 8
App requires
contacts
owner identity
video and still capture
music library
photos library
media playback
microphone
data services
phone dialer
SD card
movement and directional sensor
speech
web browser component
camera
HD720P (720×1280)
WVGA (480×800)
WXGA (768×1280)
SPONSORED