Runkeeper – GPS Track Run Walk
Description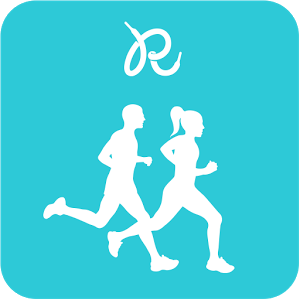 Every one. Every run. Track your pace, measure workout distance, chart weight loss, crush training goals and more with the running app trusted by 45 million users! Runkeeper is the simplest way to improve fitness, whether you're just deciding to get off the couch for a 5k, biking every day, or even deep into marathon training.
Track your runs, walks, bike rides, training workouts and all of the other fitness activities using the GPS in your Android Phone.
SPONSORED

• Calculate running pace, cycling speed, route distance, elevation and calorie burn for any fitness activity – in high accuracy and real time!
• Find and follow pre-planned routes and map your run or walk on the go
• Follow training plan workouts or create your own with audio coaching
• Get audio updates while you work out about your total mileage, calorie count, pace, speed, mileage
• Sync your Polar Heart Rate Monitor to track your heart rate and stay in heart rate zones
• Use your Pebble or Android Wear smart watch to track all your stats, right on your wrist!
• Run while listening to music – Runkeeper automatically integrates with your phone's music app.
• Easily add your indoor cardio (treadmill, elliptical) and gym workouts (Yoga, Crossfit) right in the app to keep a full training log all in one place.
• Track right from your home screen with the Runkeeper Android widget
Get motivation and guidance to finish a race, lose weight, or get in shape. Runkeeper is THE training app for all skill levels- "Couch to 5k" all the way up to Marathon training for speed!
• Find and follow Run/Walk training plans as a beginner
• Get coached with 10k, Half Marathon and Full Marathon training plans for more advanced runners built by renowned coaches like Jeff Galloway
• Train for weight loss with "running for fat loss" plans by Mike Diebler
• Already using a Greatist training calendar? Runkeeper has those too!
• See your entire training calendar directly in the running app, and get coached through each workout while you run with audio cues
KEEP YOUR WORKOUTS CONNECTED
Sync Runkeeper.com with the best fitness apps you're all ready using for nutrition, sleep monitoring, weight, step tracking, calorie counting and getting rewards. Runkeeper integrates with popular fitness apps and devices like:
• MyFitnessPal calorie tracking app
• Fitbit activity monitoring devices
• Garmin Forerunner GPS watches and Garmin Connect
• Withings wifi scales
• Sleep Cycle app
• Hundreds of other apps and devices like, Lose it!, Jawbone Up, GymPact, Earnedit, Fitocracy, Zombies Run, Gym Hero, pedometers and more!
SET FITNESS GOALS AND TRACK YOUR PROGRESS
• Set goals to run a half marathon, lose weight, complete a total distance or set a personal record
• Chart your progress, get notified at every milestone, and see a full log of all your past goals
• See a full list of all your personal bests for races, distances and times for any sport or activity, whether you're doing epic hiking treks, running ultra-marathons (we sip battery)
TRAIN BETTER WITH YOUR FRIENDS
• Easily share your fitness activities and successes with your friends on Facebook, Twitter and beyond!
• Invite and follow your friends to join you on Runkeeper, follow their journey and motivate them to succeed through commenting and liking their activity on Runkeeper's Fitness feed
• Compete against your friends for a top spot on monthly activity leaderboards
UNLOCK YOUR PERFECT RUN WITH RUNKEEPER GO
• Use Runkeeper Live tracking to let your friends watch your fitness activities while you're on the move
• Use Lifetime insights to see average pace trends and sum up how much your doing each week, month, or over your entire training history.
• Compare and rank all of your activities by speed and distance to see where everything stacks up.
• Get weekly prescribed workouts that consider your running level, schedule, and the weather
Questions about requested permissions? See http://runkeeper.com/googlePlay
Screenshots
What's New
Fixes a bug that inadvertently caused the app to send location data to a third-party advertising provider under certain conditions when the app was in the background and awakened by the device. Removes integration with the third-party advertising provider.
Permission
This app has access to:
find accounts on the device
find accounts on the device
read your contacts
precise location (GPS and network-based)
modify or delete the contents of your USB storage
read the contents of your USB storage
modify or delete the contents of your USB storage
read the contents of your USB storage
receive data from Internet
run at startup
access Bluetooth settings
use accounts on the device
read Google service configuration
prevent device from sleeping
view network connections
pair with Bluetooth devices
full network access
Size: 41 MB
Version: 6.5.2
SPONSORED