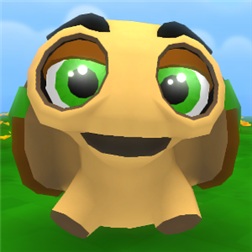 Desription
Little creatures need your help! Save them by kicking them into the lit hole and make use of the environment to use less kicks. Each kick increases the inner pressure of the creature: One kick over limit and it explodes like a balloon filled with too much hot air.
Features:
– Free without ads
– Beautiful 3D-graphics
– 21 unique levels full of challenges
– Score system to compare your skill with friends
– Great gameplay with touch or mouse input
– 2 different creatures
– Great soundtrack
– Many settings for graphics and sound
SPONSORED

More levels, creatures and local multiplayer may come soon as an in-app purchase if we get good ratings. So please rate our game and check www.just-hot-air.com!
Screenshots
Info
Download size
38 MB
App requires
media playback
HD720P (720×1280)
WVGA (480×800)
WXGA (768×1280)
Supported languages (2)
DeutschEnglish (United States)
SPONSORED