Kochadaiiyaan The Legend Reign of Arrows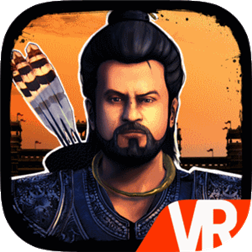 Description
Vroovy Studios (a collaboration between Gameshastra and Hungama) in association with Mediaone Entertainment are proud to present the official game on the movie 'Kochadaiiyaan the Legend ' (Directed by Soundarya Rajinikanth Ashwin , starring Superstar Rajinikanth and Deepika Padukone )– the most awaited movie of 2014 titled 'Kochadaiiyaan the Legend: Reign of Arrows'.
The game is based on the main character "Kochadaiiyaan" , a historical character who lived during 710 AD as one of the royal guards of the then Pandyan king celebrated for his dominance over the Cholas and Cheras.
SPONSORED

It is a third-person, action arcade archery game in which the player gets a chance to step into the shoes of Superstar Rajinikanth as Kochadaiyaan & single-handedly push out an invading army out of the prosperous city of Kottaipattinam which is under siege .The game works on a cover based system where the character can only traverse from one cover to the next by the press of a button.
In this game the player will dart from cover to cover and shoot arrows at enemies placed within the game's respective environments. The game will consist of linear levels with visually changing environments. There will also be power-ups by the likes of – Split shot, Explosive arrows and Rapid Fire. The game also features Battle Support powers like – Reign of Arrows and Catapult bombardment which will make for an interesting variety of arsenal.
Some other features of the game are:
• Stunning Environments to play ,catering to your craving for Medieval aged arcade game
• An option to upgrade to advance armor & weapons
• Reign hell on enemies with power ups like Reign of Arrows & catapult bombardment.
• Refill your arrows at arrow depots
Permissions Required:
# Internet Access
We welcome all your comments & suggestions at: [email protected]
Please find our privacy policy here :
http://betasite.gameshastra.in/privacypolicy.htm
Screesnhots
Info
Works with
Windows Phone 8.1
Windows Phone 8
App requires
phone identity
data services
movement and directional sensor
HD720P (720×1280)
WVGA (480×800)
WXGA (768×1280)
SPONSORED