Lenovo Super Camera and Gallery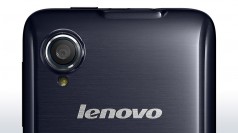 Description
It's also interesting to note that some less common device OEMs make a pretty decent camera application as well, which can compete with those released by HTC or Samsung.
One such OEM is Lenovo, which released a camera app known as Lenovo Super Camera. The name isn't too original, but the functionality of application is. And now, it's available to all users.
SPONSORED

The application uses an unnecessarily large set of permissions including direct calling, but the developer responsible for a port removed it and gave users a choice between two versions. The only disadvantage of this mod is a broken Panorama Mode, but the rest of features work just fine. The modified camera app should work without major issues on Android 4.3 and 4.4.
If you are disappointed in your camera application and find your photo quality not good enough, you should consider visiting for giving Lenovo Super Camera a shot.
Source:XDA
Screenshots
[sociallocker]Download[/sociallocker]
Version:3.5.6
Size:44M
Version:3.5.6
Size:44M
More Download Links
Version:3.5.5
Version:3.1
Extracted apk
SPONSORED