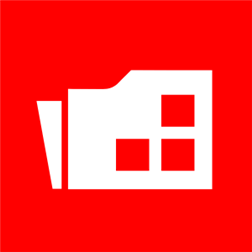 SPONSORED

Description
The most professional, reliable and secure File Manager for Windows Phone, powered by cloud, email, and sharing.
Features:
•Organize and fully manage files in your Phone, or remotely from PC
•Integrates with OneDrive, GDrive, Box, DropBox
•Copy, move, rename, delete, sort, email
•Share with all possible apps and devices, wifi, Bluetooth, NFC etc
•Open files with other apps
•Receive files from other apps
•Selectively protect items in App's home storage with password lock
•Browse archives like folders and extract zip,rar,7z,.gzip,.gz,.bz,.bz2
•Folder play music from anywhere, tap and send to inbuilt music player
•Expand your Music Library, upload and stream music from Cloud
•View Pictures with inbuilt viewer, zoom and swipe along multiple pictures
•View native video formats within App's seekable video player
•Free version is Ad supported, allows one cloud and email account and ftp sharing is limited to home folder only. You can upgrade with in-app purchase.
2.8.0.0
•Ability to receive files sent from other apps through system share
•New standardized "open with" and "share" options
•In-app email sending progress percentage indication
•General performance improvements and bug fixes
If you are upgrading this App between WP 8.0, WP 8.1 DP or WP 8.1 we advise that you backup all important files and folders in the App's "Home" Folder into your PC (using ftp sharing) before upgrade.
App Screenshots
Info
Works with
Windows Phone 8.1
Windows Phone 8
App requires
bluetooth
phone identity
owner identity
video and still capture
music library
photos library
media playback
data services
phone dialer
Proximity
SD card
movement and directional sensor
web browser component
internet connection
videos library
HD720P (720×1280)
WVGA (480×800)
WXGA (768×1280)
microphone
SPONSORED