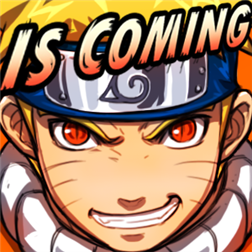 Description
The most popular Naruto game in 2014 is coming!
Welcome to Naruto Game where you can assemble all your favorite ninjas in this game!
Naruto is a ninja from the village of Leaf Village and hundreds of millions fans love watching Naruto because he is a fantastic character with many skills. He has the Nine-Tailed fox demon sealed within him which gives him a lot of powers which he can tap into. If you want to play Naruto games but can't afford to buy any, you can always play this game for free. See if you find the game that you like the most.
Label text problems are fixed.
1. Special training diamond cost value is shown.
2. To show the days number of continuously stay in the Extreme Trials ranking list
3. Tailed Beasts skills names are corrected.
4. Friend apply message format is corrected.
5. Some others.
The time for eating Ramen is corrected.
To show clear nature restraint in the battlefields.
If anyone cannot update the game package properly, please try to do it again after restarting the device.
SPONSORED

Screenshots
Info
Works with
Windows Phone 8.1
Windows Phone 8
App requires
phone identity
music library
data services
push notification service
wallet
web browser component
HD720P (720×1280)
WVGA (480×800)
WXGA (768×1280)
SPONSORED