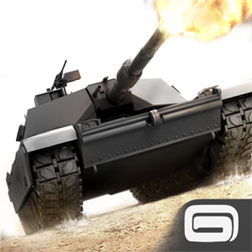 Description
LOCK AND LOAD! The evil KRA forces have attacked our nation, threatening the entire free world! As one of the greatest military leaders on Earth, you must take action to save us all!
In this free-to-play all-out modern-war strategy game, you will battle across the globe, in the sea's depths, on the ground, and in the air, following a deep solo campaign and fighting in an exciting multiplayer mode. Take advantage of the rich social features to find allies and chat to devise a cunning battle plan, for free! Join or create your own Faction to combine forces! Make your name known on the leaderboards by challenging rivals and stealing their resources and by becoming the best player in this immersive game!
– A free war simulation game with brilliant graphics, stunning animations, and realistic units & buildings
– Collect resources, build, upgrade, and fuse units, construct facilities, and complete numerous achievements to earn free bonuses
– Engage in innovative battles across the globe and on various terrains (desert, urban, underwater & more)
– Immerse yourself in the only modern-war strategy game on the market that offers deep-sea exploration and battles!
SPONSORED

– Construct the new super unit, Atlas, and use it as a game-changer in battle!
– Join Factions with other players or form your own to wage war, dominate, and win rewards
– Connect with your friends via Facebook and borrow their units during battle
World at Arms is suitable for fans of strategy games, modern warfare games, tank games, submarine games and tycoon games. Download World at Arms for free and enjoy what is probably the best modern-war strategy game on the market!
_____________________________________________
This app allows you to purchase virtual items within the app and may contain third-party advertisements that may redirect you to a third-party site.
Terms of use: http://www.gameloft.com/conditions/
Screenshots
Info
Download size
97 MB
App requires
phone identity
data services
push notification service
HD720P (720×1280)
WVGA (480×800)
WXGA (768×1280)
Supported languages (11)
DeutschEnglish (United States)Español (España, alfabetización internacional)françaisitaliano日本語한국어português (Brasil)русскийTürkçe中文(简体)
SPONSORED