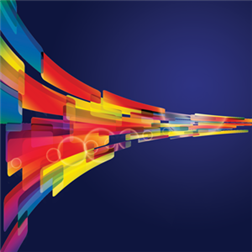 Description
Photostream now supports Skydrive!
Let Photostream update your lockscreen wallpaper for you automatically. Set up photo sources from your local albums, Skydrive albums, Flickr, and 500px as a live wallpaper.
SPONSORED

Photostream is the most comprehensive live wallpaper app on the market, allowing you the most control over your lockscreen wallpaper. Like puppies? Choose a cute puppies group from Flickr. Like stunning professional photographs? Choose 500px's "Popular Photos". Want your own photos? Choose a personal album from your phone or a Skydrive album that you can update from anywhere.
-Set up your Skydrive albums as a photo source and manage your wallpapers from a computer or tablet.
-Set up your local albums as a photo source.
-Setup Flickr's interesting photos, a favorite group, a keyword search, or a user's photostream as a live wallpaper source.
-Setup 500px photo sources: popular photos, editor's picks, upcoming photos, fresh today, fresh yesterday, and fresh this week photo streams.
-Exclude photos of people from 500px photo sources.
-Choose a specific 500px category.
-Mix and match!
-Add multiple photo sources and let the app cycle through them automatically when refreshing your wallpaper.
-See a history of your wallpapers and re-enable old wallpapers that you forgot to save.
-Add discovered wallpapers to your "Favorites" list and use your favorites as a photo source.
-Choose how often you want a new wallpaper, anywhere from every 30 minutes to once a week.
-Arrange your photo sources in the order you want.
-If you really like the current wallpaper, lock it in place until you're ready to automatically get a new one.
-Select the crop region of the photo.
Allow Photostream to update your wallpaper automatically. Give it a try.
Email [email protected] for questions/support
Screenshots
Info
Download size
2 MB
App requires
phone identity
owner identity
media playback
data services
movement and directional sensor
HD720P (720×1280)
WVGA (480×800)
WXGA (768×1280)
SPONSORED