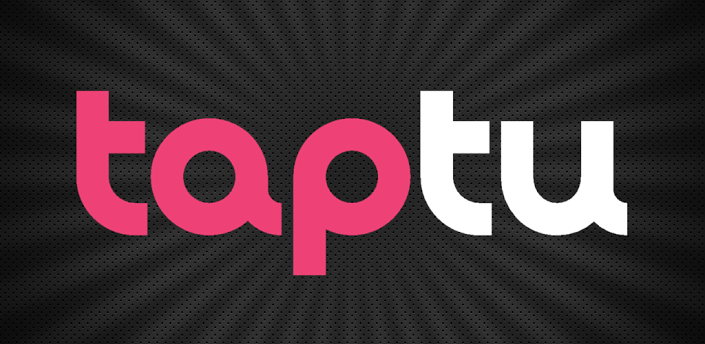 Description
After Google Reader shuts down on 1 July 2013, you will still be able to read all of your feeds on Taptu. Taptu does not rely on Google Reader to allow you to access your favorite feeds.
Taptu is a social news reader that puts all your favorite stuff in one app.Add your favorite web sites, blogs, and social networks like Facebook or
Twitter, and see them transformed into gorgeous visual streams.
Create highly personalised streams in the StreamStudio: Merge several news feeds into one stream, and rename and color-code
that stream. Turn on Taptu Magic to let Taptu learn what you like and tailor your
streams to your interests. Create customized keyword searches to keep you up to date on a
specific topic.
Read and reply to what your friends write on Facebook and Twitter.
Save articles to read them later using Instapaper, Pocket or Taptu's bookmarks.
Sync your streams across devices, platforms, and your browser at taptu.com.
Reviews
TechCrunch: "The design itself is sleek and clean, allowing you to separate each stream…If you are a power reader or a news junkie, Taptu's app is the way to go. Not only does it allow you to access a large number of news sources (thousands), in an easy to read interface, but it allows you to personalize and customize your feeds"
Wired.com: "Taptu's secret sauce lets you mash up mixed streams…I didn't give up on it after some initial enthusiasm. I kept going back not only to read up on things but also to try things out that occurred to me randomly and to tinker with feeds"
Widgets
A number of highly customizable widgets including scrollable Lists and Stacks, with custom update times and multiple backgrounds.
Find and add streams
* Add streams: Choose from a huge variety of featured topical streams in our StreamStore. It's all free.
* Find even more content using the search box and Bing RSS Search
* Import your RSS feeds from Google Reader
StreamStudio
* DJ your News: Mix & merge streams and color-code them to your liking. Add and remove sources from Taptu's topical streams or create custom Search Streams by filtering your streams with a keyword.
SPONSORED

Taptu Magic
* Make your streams more interesting: Let Taptu learn what you're into from your reading habits so we can make your streams more relevant to you.
* Suppose you're into football but not tennis and you've added Taptu's sports stream. Taptu Magic will learn what articles you read and show you more football and less tennis.
* You can still add and remove sources from your streams, and you can always switch off Taptu Magic, so you're in control.
Social networks
* Read your favorite social streams – Facebook, Twitter, LinkedIn.
* Share: Post articles and share streams to your friends.
* Post to, like, comment or re-tweet from your Facebook, Twitter, and LinkedIn streams
Feedback
Found a bug, got stuck, have a suggestion? Drop us an email at [email protected]
App Screenshots
What's New
What's in this version:
– improved UI
– you can now change the font type (serif or sans-serif) of the cards in the app settings
– bug fixes
Permissions
THIS APPLICATION HAS ACCESS TO THE FOLLOWING:
NETWORK COMMUNICATION

FULL NETWORK ACCESS

Allows the app to create network sockets and use custom network protocols. The browser and other applications provide means to send data to the internet, so this permission is not required to send data to the internet.

CONTROL NEAR FIELD COMMUNICATION

Allows the app to communicate with Near Field Communication (NFC) tags, cards, and readers.

STORAGE

MODIFY OR DELETE THE CONTENTS OF YOUR USB STORAGE

Allows the app to write to the USB storage.
NETWORK COMMUNICATION

VIEW WI-FI CONNECTIONS

Allows the app to view information about Wi-Fi networking, such as whether Wi-Fi is enabled and name of connected Wi-Fi devices.

VIEW NETWORK CONNECTIONS

Allows the app to view information about network connections such as which networks exist and are connected.

SYSTEM TOOLS

TEST ACCESS TO PROTECTED STORAGE

Allows the app to test a permission for USB storage that will be available on future devices.

AFFECTS BATTERY

PREVENT DEVICE FROM SLEEPING

Allows the app to prevent the device from going to sleep.

CONTROL VIBRATION

Allows the app to control the vibrator.
VERSION:2.5.1
SIZE:2.2M
SPONSORED