TransferWise Money Transfer
Description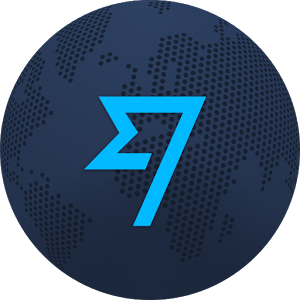 Transfer money abroad quickly, easily and at the lowest possible cost using TransferWise.
Banks charge hidden fees and use unfair exchange rates. Now there's a solution.
We use real currency exchange rates to help expats, foreign students and businesses transfer money online securely, conveniently, and at a very low cost.
· Send money abroad at the lowest possible cost
· 90% cheaper than your bank
· Avoid hidden fees – no nasty surprises
· Send money via Bank Debit (ACH)
Use TransferWise to:
– Move your money to the right country.
– Send money to a family member abroad.
– Send money to a friend
– Pay a bill in another country.
– Pay off your mortgage or loan abroad
…
SPONSORED

Send from: USD, GBP, EUR, AUD, CHF, PLN, SEK, DKK, NOK, HUF, RON, CZK, BGN
Send to: GBP, EUR, USD, INR, PLN, AUD, AED, SEK, DKK, NOK, CHF, CAD, HUF, GEL, RON, SGD, NZD, HKD, CZK, BGN, MYR, BRL, PHP, CLP, MAD, PKR, UAH, IDR
Screenshots
What's New
Added a show password option to see if you entered it correctly
Invite program improvements
Fixes and general improvements
Thanks for your feedback!
TransferWise Android team
Permission
This app has access to:
find accounts on the device
add or remove accounts
find accounts on the device
read your contacts
modify or delete the contents of your USB storage
read the contents of your USB storage
modify or delete the contents of your USB storage
read the contents of your USB storage
receive data from Internet
create accounts and set passwords
control vibration
use accounts on the device
prevent device from sleeping
view network connections
full network access
Size: 26 MB
Version: 2.6.6
SPONSORED