Description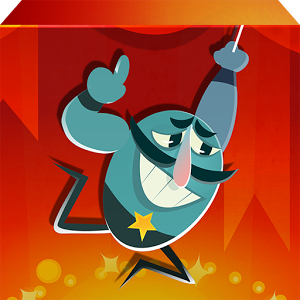 Swing into action with Swinging Stupendo, a daring, ragdoll acrobat who lives for the thrill of his spectacular stunt show. It's endless, grappling fun —but don't touch the electrodes, or Stupendo's performance will come to a shocking end.Tap to grapple your way to a high score! Dominate the leaderboard in challenge mode, with daily levels designed to stretch your swinging skills to the limit! Or play random mode and tackle an electrifying new grapple course every time!
Stupendous features
• Defy physics with spectacular stunts!
• Jump right in with addictive, one-touch play!
• Swing by for a new challenge every day!
• It's so much fun it's shocking!
SPONSORED

Share your scores with us on Twitter to see if you're the king of swing @stupendogame
© 2015 Bite Size Games Ltd. Swinging Stupendo is a trademark of Bite Size Games. All rights reserved.
Screenshots
What's New
Roll up, roll up! A new Stupendo update full of bug fixes has arrived!
Permission
Version 1.2.0 can access:
find accounts on the device
find accounts on the device
modify or delete the contents of your USB storage
read the contents of your USB storage
modify or delete the contents of your USB storage
read the contents of your USB storage
full network access
view network connections
prevent device from sleeping
Size: 24 MB
Version: 1.2.0 
SPONSORED