Description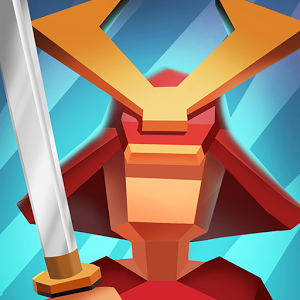 Live the Way of true commander in this free dynamic real-time strategy Samurai: War Game!
A long time ago, far far away, samurai land was peaceful and quiet but things have changed. It's time to fight and choose the best samurai!
Attack enemy castles and be ready to stop enemies from getting close to yours! Power up your troops and wisely combine your warriors with powerful cannons. Take on a challenging multiplayer war campaign and develop your conquest strategies in real time. Make your army the strongest!
Key features of Samurai: War Game (SWG):
– Fun and dynamic PVP fights in real time;
– Choose among powerful units – feel the might of archers, swordsmen, horsemen;
– Use destructible cannons to win the battle;
– Upgrade your buildings to become stronger;
– Fight with players from around the world online;
– Use reinforcements from friends to help you on the way;
Fight for your honor! Join SWG now!
SPONSORED

Screenshots
What's New
Version 1.4 / Jan 27, 2016:
– New building "SHELTER". It increase your garrison defense from opponent cannon
– New building "BANNER". It increase your army army chance to fall in rage
– New cannon "NEEDLE". With this cannon you can control opponent skills!
– Some old and new units, cannons and building now need certain player level before unlock, buy or upgrade
– "SOCIAL MEADIA" button in settings. Now you can easy connect to our groups in Facebook and VKontakte
– Bugs fixed
Permission
Version 1.4.0 can access:
modify or delete the contents of your USB storage
read the contents of your USB storage
modify or delete the contents of your USB storage
read the contents of your USB storage
full network access
view network connections
Size: 35 MB
Version: 1.4.0
SPONSORED