Description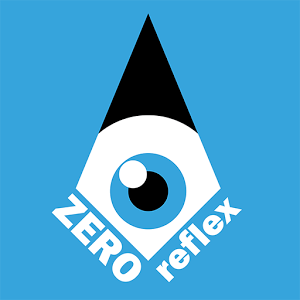 ◈◈◈ ZERO REFLEX ◈◈◈
Zero Reflex is a psychedelic evader.
Do you have what it takes?
Circles, bullets, shurikens, rockets, saws and time … they're all after you! Zero Reflex is a psychedelic evader which tests both your dexterity and your nerves in a fast-paced punishing environment that keeps pushing your limits. Zero Reflex puts 60 challenges in front of you. You have no save points and no excuses! Be faster than a blink of the Eye!
◈◈◈ FEATURES ◈◈◈
● Minimalist, clean design
● Action packed psychedelic levels
● The further you go the harder you are punished for your mistakes
● 4 game modes: Normal, Hard, Nightmare and Hell
● 80 challenges
◈◈◈
Like Zero Reflex on Facebook:
http://www.facebook.com/zer0reflex
Follow us on Twitter:
http://www.twitter.com/exordiumgames
Screenshots
What's New
The winning entry was received last week.
We would like to thank all of you who did your best in trying to beat the game. We hope you enjoyed the ride.
Since the game was launched there have been over 80.000 users, almost 1.000.000 sessions played, and over 10.000.000 levels opened.
The new update does not contain the Contest Rules anymore. Also, we will keep both Nightmare and Hell mode in the game so all of you and future players will be able to play them.
Permission
Version 1.1.0 can access:
find accounts on the device
find accounts on the device
read phone status and identity
modify or delete the contents of your USB storage
read the contents of your USB storage
modify or delete the contents of your USB storage
read the contents of your USB storage
read phone status and identity
receive data from Internet
full network access
view network connections
prevent device from sleeping
control vibration
Google Play license check
Size: 28 MB
SPONSORED

Version: 1.0.9 
SPONSORED