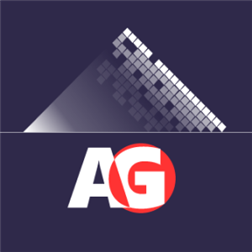 Description
ArtGuru – Louvre Edition is the digital museum guide, reinvented, built for the most famous museum in the world.
The way it works is the simplest that you can imagine: just point your camera to the nearest artwork to find out what you are looking at! A spoken guide will tell you everything that you need to know. Content is dynamic and adapts to what you have seen so far; and don't forget to share your experience with your friends and vote for your favorite pieces.
Scared to get lost among the almost 200 rooms of the Louvre? ArtGuru – Louvre Edition will help you guiding during your visit thanks to its indoor navigation capabilities.
SPONSORED

If you come from abroad, you'll be more than happy to know that we've added offline mode support, that will save you from extra roaming fees! This awesome feature is available via in-app purchase to all our users.
So, download ArtGuru – Louvre Edition, and enjoy your visit!
Screenshots
Info
Download size
5 MB
App requires
owner identity
video and still capture
media playback
data services
push notification service
movement and directional sensor
speech
camera
HD720P (720×1280)
WVGA (480×800)
WXGA (768×1280)
SPONSORED