Battle for homeland mad animals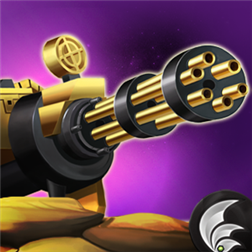 Description
"Warning! Warning! We are surrounded by zombie animals! Pick up your guns, let`s fire!"
"Yeah! I can eat steak tonight!"
"Not these steaks…."
As pollution get worse, lots of animals dead and mutant. They become ugly monsters, attack cities and villages. On the last days of human, you, are the hero we choose.
* Stunning 3D graphics, amazing size to download, just 10MB+ to download!
* Gatlin, Laser gun, Hell gun… Up to 15+ weapons to select!
* Clear and cute maps, ridiculous animals!
* Upgrade system makes you shoot better!
* Fallen bombs, earth shake nuclear bombs, help you destroy enemies.
SPONSORED

Why not join this shoot party? Come on!
Screenshots
Info
Download size
13 MB
App requires
media playback
data services
HD720P (720×1280)
WVGA (480×800)
WXGA (768×1280)
Supported languages (2)
English (United States)中文(简体)
SPONSORED