CastleStorm – Free to Siege
Description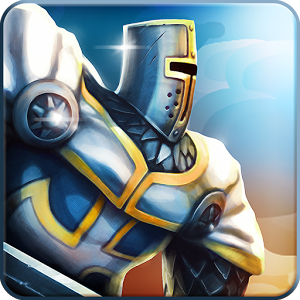 welcome to the world of CastleStorm – Free to Siege, a super genre mashup of 2D physics destruction mashed with tower defense brawler!CastleStorm – Free to Siege includes all of the features in the critically acclaimed console version of the game! Build your castle and storm your enemies on both your phone and tablet!
– 2D physics destruction
– Action-strategy-beat'em up genre mashup
– Console quality graphics
– Full voicovers and story line
– Original soundtrack by Waterflame
– Controls tailored to the touch screen
– Upgradeable weapons, spells and characters
– 8 playable hero characters
Build your own custom castle with the Castle Editor! Use your castle in battle!
Four Campaigns spanning 150 battles!
– Kingdom Quest (50 battles)
– Welcome to Vikingland (40 battles)
– From Outcast to Savior (30 battles)
– The Warrior Queen (30 battles)
Four different nations with their own troop class, weapons, spells and bonus rooms:
– Kingdom
– Norse
– Royal Guard
– Viking Elites
Play on your phone or tablet!
CastleStorm – Free to Siege is free to play, however some in-game items will require payment and can be purchased as in-app purchases. You can turn off the payment feature by disabling in-app purchases in your device's settings.
SPONSORED

Screenshots
What's New
Replay – Learn and Adapt!
From now on, you'll be able to learn new tricks from your enemies or simply oversee your troop behavior with the help of the battle replays.
Promotional packages – Various options to expand your gameplay experience:
• Booster
• Starter
• Hero
• Pro
• Ultimate
Permission
Version 1.78 can access:
find accounts on the device
find accounts on the device
approximate location (network-based)
modify or delete the contents of your USB storage
read the contents of your USB storage
modify or delete the contents of your USB storage
read the contents of your USB storage
receive data from Internet
full network access
view network connections
prevent device from sleeping
use accounts on the device
Google Play license check
Size: 9 MB
Version: 1.78
SPONSORED