Description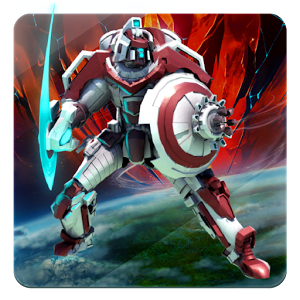 Lead your Faction to Victory! Build your deck, upgrade your cards and battle thousands of players online!Conquer Acheron in this FREE STRATEGY GAME!
Tyrant Unleashed is a compelling combination of strategy and fast-paced battles. Create a deck of noble Imperials, ruthless Raiders, menacing Bloodthirsty, cunning Righteous and destructive Xeno to annihilate other players.
5/5 "Love it! Love the game to pieces!"
5/5 "Such a great game! This is a wonderful game and I have a lot of fun playing!"
SCI-FI STRATEGY
Set in the not too distant future, Tyrant Unleashed pits you against Typhon Vex, the leader of the ruthless Raiders faction, in this strategic card battler. Amass an army, upgrade their power, and join the battle!
SPONSORED

THOUSANDS OF BATTLES
Fight in epic battles in the swamps of the Bloodthirsty and pit yourself against the elements in the wastelands of Asphodel. Uncover new units in your fight against Typhon Vex!
COMPETE AGAINST THE WORLD
Test your skills online against other players as you compete in PvP challenges, Brawls Events, and Guild Wars! Will you top the leaderboard?
GATHER AN ARMY
Create an army from hundreds of different units! Upgrade and fuse units together to create unique and rare new units!
Are you strong enough to compete or will you be crushed by the Tyrant?!
—————————————————–
KEY FEATURES
✔ Join hundreds of thousands of other players worldwide!
✔ Become powerful; collect, upgrade, and combine cards to battle for glory!
✔ Discover 5 unique Factions and unlock thousands of different deck combinations!
✔ Explore 5 Campaign Maps with hundreds of individual Missions!
✔ Race to the top of the leaderboard as you compete head-to-head online!
✔ Participate in Events and win valuable rewards!
—————————————————–
PLEASE NOTE: Tyrant is free to play, but some extra game items can be purchased for real money. You can disable in-app purchases in your device's settings.
NOTE: A network connection is required to play.
Screenshots
What's New
Patch Notes:
* Preparation for New Skills
* New Leaderboards
* Event Energy Notifications
* Bug Fixes
* Performance Improvements
Permission
Version 2.10.1 can access:
find accounts on the device
find accounts on the device
read phone status and identity
read the contents of your USB storage
modify or delete the contents of your USB storage
read the contents of your USB storage
modify or delete the contents of your USB storage
read phone status and identity
receive data from Internet
full network access
view network connections
prevent device from sleeping
Size: 44 MB
Version: 2.10.1
SPONSORED