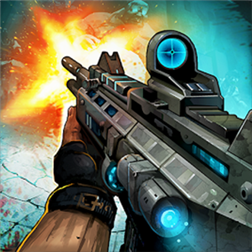 Description
Terrorists are back now! As the elite sniper of Special Force, you must stop them once again!
Try to kill your opponents before they defeat you. Just remember, a top sniper can fight by himself with a whole army!
Choose between six different scenes and show us your assassination skills. Good luck!
SPONSORED

Screenshots
Info
File weight
7 MB
Works with
Windows Phone 8.1
Windows Phone 8
Windows Phone 7.5
App requires
phone identity
video and still capture
photo, music, and video libraries
data services
phone dialer
web browser component
camera
HD720P (720×1280)
WVGA (480×800)
WXGA (768×1280)
SPONSORED