Description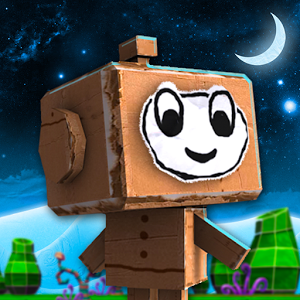 Dive into the world of Paper Monsters Recut and watch a living world made out of paper, cardboard, and even a few cotton balls unfold right before your eyes!
–FEATURES–
– Stunning cartoon-like console graphics with amazing dynamic lighting and real time shadows.
– Classic 2D platformer gameplay with gorgeous 3d environments.
– An adorable cast of fun, original characters.
– Tight responsive controls
– 3 Save slots for multiple game files!
– Old school-style playable overworld, with plenty levels and secrets to unlock along the way.
– Awesome power ups including jetpacks, submarines, lasers and more!
– Collect special treasures to unlock bonus high score mini games.
– Awesome original soundtrack.
– Fun for gamers of any age.
SPONSORED

Follow us for the latest info and game news!
• http://crescentmoongames.com/other-games/
• https://facebook.com/crescentmoongames
• https://twitter.com/cm_games
Screenshots
What's New
-Performance tweak. Most devices will see a small increase in framerate
-ability to skip ads
-Random bugs
PLEASE – if you experience a bug or are still having the game look really dark, let us know! Don't just 1 star us. We are a small but passionate couple guys who really care about making this right. Please let us know which device you are on. You can even mail us a screen shot!
Permission
Version 1.3.1 can access:
modify or delete the contents of your USB storage
read the contents of your USB storage
modify or delete the contents of your USB storage
read the contents of your USB storage
full network access
view network connections
Google Play license check
Size: 22 MB
Version:1.3.1
SPONSORED