Description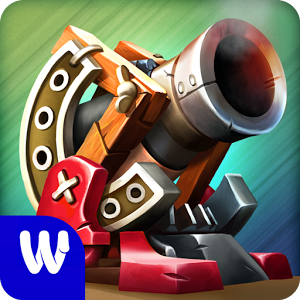 They used to be evil – now they are good!
They used to plunder – now they came to help!
They used to torment – now they are here to defend!
They used to be greedy… and they still are!
In these wars of conquest, Goblins are the last hope of deliverance for the perished Kingdom!
SPONSORED

Join the best Tower Defense and you'll get:
• 60 furious tower defense battles across three worlds!
• Fearless heroes – Fox, Goblin, Robot and Necromant – will reinforce your defense!
• Regular updates with even more levels, heroes and towers!
• 6 basic towers with a dozen of improvement options! Turn your tower into a lethal defense weapon!
• Profitable mines and stone quarries! Provided that you have the nerve to seize them, of course…
• Special "Mega Cannon" – a gift from a friend that turns enemies dead! Log in via Facebook and ask your friends for this exclusive weapon! Do help your friends as well!
• Special Airborne Goblin Squad is always ready to help!
• Unique Goblin Magic! Turn the enemy into bloody mess!
• Super intense survival mode Arena! Respect and valuable prizes for the most enduring defenders is on the house!
Join our official community https://www.facebook.com/goblindefenders2 – and be abreast of the latest news and events!
Couldn't buy diamonds?
Faced some technical issues?
Got an awesome idea on how to make the game better?
Tap "Report a problem" (in "Options" menu) and drop us an e-mail!
Greenly Yours,
Goblin
Screenshots
What's New
Update: 1.6.402
• Update now and forget your fears!
• Fear not to watch a video, for the trouble has gone!
• Fear not to enter Arena, for the crash has been fixed!
• Fear not to gather a collection for free, for now it is a 5-piece set with increased drop rate in battles!
• Fear not to purchase a complete collection, for the bug has been removed!
• Fear not to donate, for we will double your first purchase!
Permission
This app has access to:
find accounts on the device
find accounts on the device
approximate location (network-based)
modify or delete the contents of your USB storage
read the contents of your USB storage
modify or delete the contents of your USB storage
read the contents of your USB storage
receive data from Internet
interact across users
control vibration
prevent device from sleeping
view network connections
full network access
Google Play license check
Size: 34 MB
Version:1.6.402 
SPONSORED