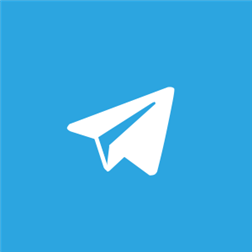 Description
If you have any problems with the registration process or logging in to your account, please contact us at [email protected]
Version 0.1.3.8:
+ broadcast lists
+ voice messages in secret chats
+ pin to start for secret chats and broadcasts
+ delete profile photos
+ faster updating on start up
Telegram Messenger is an unofficial Telegram client with a focus on speed and security. It's superfast, simple and free.
With Telegram, you can create group chats with up to 200 people so you can stay connected with everyone at once. Plus, you can share videos up to 1GB, send multiple photos from the web, and forward any media you receive in an instant. All your messages are in the cloud, so you can easily access them from any of your devices.
For those interested in maximum privacy, we've added Secret Chats, featuring end-to-end encryption to ensure that a message can only be read by its intended recipient. When it comes to Secret Chats, nothing is logged on our servers and you can automatically program the messages to self-destruct from both devices so there is never any record of it.
We built Telegram to make messaging safe again so you can take back your right to privacy.
SPONSORED

Screenshots
Info
Publisher
Telegram Messenger LLP
Works with
Windows Phone 8.1
Windows Phone 8
Windows Phone 7.5
App requires
contacts
phone identity
video and still capture
location services
photo, music, and video libraries
microphone
data services
phone dialer
push notification service
camera
WVGA (480×800)
appointments
owner identity
music library
photos library
media playback
movement and directional sensor
web browser component
HD720P (720×1280)
WXGA (768×1280)
Supported languages (7)
DeutschEnglishespañolitalianoNederlandsPortuguêsрусский
SPONSORED
More Free Games & Apps Downloads: