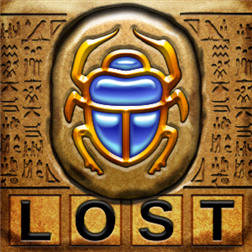 Description
Will you find all the hidden letters ?
With Lost Words, your goal will be to find all the hidden letters of a given word. You will have 6 attempts to find the right word. While searching for the right word, you'll receive hints based on your previous trials. Correctly placed letters are shown in green, while misplaced letters are shown in orange.
SPONSORED

You will be able to play 2 different game modes. One in which you can relax, choose the difficulty you want and train your mind to be a "Lost Words" master. In a second mode, you will be challenged to find as many words as possible. In this mode, you'll be given a chance to retrieve bonuses, but also beware of maluses. These maluses will make it much harder to find the hidden word. Finally the more you play, the more you'll accumulate Magma coins which will let you get additional bonuses in the shop.
The game can be played by children and adults alike. We have included a "kid" mode with easier and shorter words to find.
Set in a beautiful egyptian environment, the game is not only super fun, it is also a great way to train your mind. Download Lost Words for free today!
Screenshots
Info
Works with
Windows Phone 8.1
Windows Phone 8
App requires
phone identity
owner identity
music library
media playback
data services
phone dialer
movement and directional sensor
web browser component
HD720P (720×1280)
WVGA (480×800)
WXGA (768×1280)
Supported languages (22)
danskDeutschΕλληνικάEnglishEnglish (United States)españolsuomifrançaismagyarBahasa Indonesiaitaliano日本語한국어NederlandsPortuguêsportuguês (Brasil)românăрусскийsvenskaไทยTürkçe中文
SPONSORED