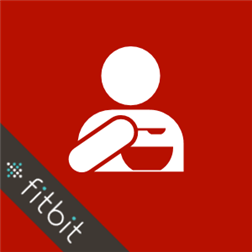 SPONSORED

Deascription
Calorie Manager, now with fitbit integration, is the most powerful and user friendly app for managing nutrition intake on the Windows Phone. Calorie Manager leverages the power of FatSecret, Nutritionix, and fitbit for searching food databases with millions of generic, packaged, and restaurant food items. Calorie Manager is essential for keeping track of your diet and weight loss. The app tracks all nutrition properties, not just calories. Add personal goals to quickly and easily track progress and consumption. Calorie Manager adheres to windows phone design principles so navigation and interaction will be familiar to any windows phone user. All consumption data can be exported and sent to an email address. Updates are released on a monthly basis.
FEATURES:
-Search extensive food databases of restaurant foods, generic foods, and packaged foods.
-Sync consumed foods to fitbit automatically.
-Scan Barcodes for quick and easy searching.
-Add custom food if the food can't be found in search.
-Add foods to a meal to calculate the total nutritional value of the meal.
-Add foods to a favorites list to quickly reference in the future.
-Export all consumed food data as an Excel file.
-Can view/track Net Carbs (Total Carbs – Dietary Fiber) Great for Atkins diet.
-Tracking
-Set goals and track your progress.
-Track 7, 14, 30, and 90 day averages.
-Track 7, 14, 30, 90, and 180 day consumption history with a detailed graph.
-Manage full consumption history. If you were to accidentally 'consume' a food you didn't mean to, press and hold the consumed entry for the delete menu to display.
Please report any issues encountered using the "Report Bug" option on the home screen.
Nutrition properties Calorie Manager Tracks:
Calories
Calories from Fat
Total Fat
Carbohydrates
Cholesterol
Sodium
Dietary Fiber
Sugars
Protein
Saturated Fat
Trans Fatty Acid
Polyunsaturated Fat
Monounsaturated Fat
Calcium
Iron
Vitamin A and C
Screenshots
Info
Download size
3 MB
App requires
phone identity
video and still capture
media playback
data services
movement and directional sensor
HD720P (720×1280)
WVGA (480×800)
WXGA (768×1280)
SPONSORED