Description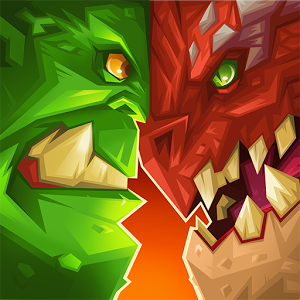 "** Featured globally on the Google Play Store – Best New Game **
The battle is just beginning! Summon your dragon, muster the troops, and stockpile resources as you team up with your alliance members to fight for glory! Take advantage of Monster Castle's unique vertical tower defense gameplay to strategically fight your way to victory alongside millions of other players!
– Players can now summon and train a dragon for exciting new battles!
– Climb the Beanstalk to hunt for extra treasure!
– Updated resource battles ensure that your reserves are always full!
– New, powerful heroes add firepower to the monster army!
– The tweaked Alliance Wars make it easier than ever to get resources!
SPONSORED

FEATURES
● Exciting daily missions: make your castle stronger every day by collecting Gold, filling your Wine Barrel, and much more!
● PvP strategy: test out different strategies and discover a hidden trove of clever battle tactics.
● Fight worldwide opponents: join an alliance and wage war against players from countless countries
● Easy to learn, hard to master.
Screenshots
What's New
"Added Content
Train and fight a totally new unit – Dragons!
Water the new Magic Beanstalk and find its hidden treasures!
New Epic heroes to collect and battle!
Thirty extra Campaign maps!
Level 20 Throne with added structure – Dragon Tower!
Three extra leaderboards
""Heroes Only"" Sam's Treasure battles!
Five new castle and background themes
Internal Alliance battles to practice with allies
Fixes
Fixed unresponsive Battle Resource buttons
Permission
Monster Castle
Sixjoy Hong Kong Limited
Free
Version 1.5.1.5 can access:
find accounts on the device
find accounts on the device
modify or delete the contents of your USB storage
read the contents of your USB storage
modify or delete the contents of your USB storage
read the contents of your USB storage
receive data from Internet
full network access
view network connections
use accounts on the device
prevent device from sleeping
control vibration
Size: 64 MB
Version: 1.5.1.5
SPONSORED