Description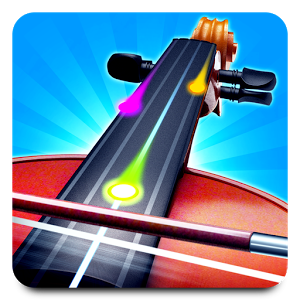 Violin : Magical Bow is a beautiful, fun, free and " real " Violin app. It will help you play any Violin song right on your phone, with a simulated bow on the screen.- Play With Notes: press notes on Fingerboard, you can select a Violin Scales to freeplay or select a songs and follow the learning guides.
– Have Fun With Violin: Play a long with Violin bow like a real Violinist with songs in the Game Mode.
– Play With Chords: Using violin bow to play hundred chords in the Chords Library.
Screenshots
What's New
Viola an Cello is now available
 Fix crashes
Permission
Version 20160429 can access:
read the contents of your USB storage
read the contents of your USB storage
receive data from Internet
full network access
view network connections
control vibration
prevent device from sleeping
Size: 13 MB
Version: 20160429
SPONSORED