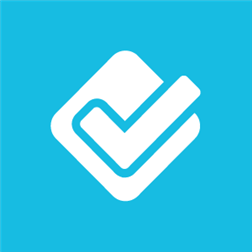 Description
Explore like a local.
• Find great places on the go
• Record and share where you've been
• See where friends like to go
• Get money-saving specials and rewards
Over 30 million people use Foursquare to to find out where friends and
locals love to go. Don't waste time reading long reviews from
strangers. Wherever you are in the world, open up Foursquare to see
where your friends like to go, and get recommendations for the best
restaurants, bars, and sights in the area. We analyze our millions of
tips, likes, and over 3.5 billion check-ins to show you the most-loved
places in any city.
Features:
✓ Get instant suggestions when you open the app, like breakfast spots
in the morning, dinner after a movie, or sights if you're traveling in
a new place
✓ See where friends go, and when they're nearby
✓ Easily search for "Thai," "park," or "eggs benedict"
✓ Get directions, menus, hours, photos, and more
✓ Get tips from friends, top publications and brands
✓ Keep track of where you've been
✓ Like places and leave tips for friends
✓ Save places to your to-do list
✓ We learn your tastes the more you check in
SPONSORED

Don't miss out on the good stuff. Download the app today and start
making the most of where you are.
Screenshots
Info
Publisher
Foursquare Labs, Inc.
Works with
Windows Phone 8.1
Windows Phone 8
Windows Phone 7.5
App requires
contacts
phone identity
owner identity
video and still capture
location services
maps
photos library
media playback
data services
phone dialer
Proximity
push notification service
movement and directional sensor
speech
web browser component
HD720P (720×1280)
WVGA (480×800)
WXGA (768×1280)
photo, music, and video libraries
camera
compass
Supported languages (12)
DeutschEnglish (United States)españolfrançaisBahasa Indonesiaitaliano日本語한국어PortuguêsрусскийไทยTürkçe
SPONSORED
More Free Games & Apps Downloads: