LIGHT Stealth Puzzle Game
Description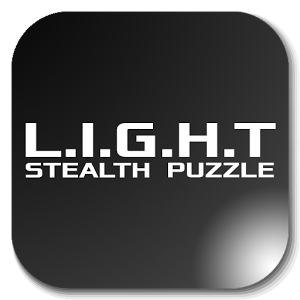 Control 'L.I.G.H.T.', a small light tasked with escaping different dark mazes.
In each maze a number of enemies lurks in the dark; Traverse the missions and avoid enemies while trying to clear each level as quickly as possible.
Be careful to not get caught and decipher how to best exit every maze!Everything in L.I.G.H.T. is free and the game features 40 levels showcasing various different obstacles and enemy types. If you would like to see new levels and features in the future it would be great if you could take the time to rate and review the game so that I know there are people interested!If you want to have a word with me don't be shy and tweet at me @honestlygeeky
SPONSORED

I hope you enjoy L.I.G.H.T. and wish you the best of clear times!!!!!!
Screenshots
What's New
Permission
Version 1.0.1 can access:
full network access
view network connections
Size: 23 MB
Version: 1.0.1
SPONSORED