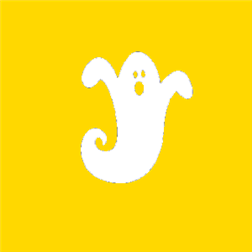 Description
Snaptastic is the best Snapchat client for Windows Phone.
Enjoy fast and fun mobile conversation! Snap a photo or a video, add a caption, and send it to a friend. They'll view it, laugh, and then the Snap disappears from the screen – unless they take a screenshot!
You can also add a Snap to your Story with one tap to share your day with all of your friends.
SPONSORED

Happy Snapping!
CREDITS: translated into Spanish by Guillermo Mezeta
LATEST UPDATES
===========
Positioning text on snaps now supported
Bug that prevented scrolling on Add Friends page fixed
Screenshots
Info
Works with
Windows Phone 8.1
Windows Phone 8
Windows Phone 7.5
App requires
contacts
phone identity
owner identity
video and still capture
photo, music, and video libraries
microphone
data services
phone dialer
movement and directional sensor
web browser component
camera
HD720P (720×1280)
WVGA (480×800)
WXGA (768×1280)
Supported languages (4)
English (United States)español (México)françaisportuguês (Brasil)
SPONSORED
More Free Games & Apps Downloads: