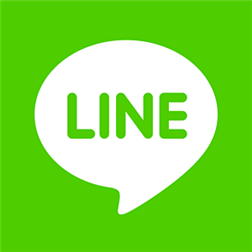 Description
Enjoy Free Chat! – A New Messenger has arrived
With LINE you can enjoy exchanging free messages with all your friends. Try it now!
LINE's Key Features
◆ Easy, Fun and Convenient
Send messages, photos, videos, voice messages, as well as location info in an instant!
◆ Make Free Voice Call anywhere and everywhere. (OS 8.0)
Free Voice Call for 24 hours with good sound quality.
◆ Connect Smartphone and Desktop
You can easily chat using smartphone and desktop, such as Windows and Mac!
◆ Lots of Stickers
Convey your emotions and make your chats more fun with a huge variety of fun stickers! There are 4 free sticker-sets waiting to be downloaded by you.
◆ New Windows UI – Metro
This version of LINE uses the new Metro UI system, unique to Windows Phones. Enjoy increased usability with the Panoramic View and the Application Bar features.
*As with any other apps, data transfer fees may apply if you are not using a Wifi network. We therefore recommend fixed-rate mobile price plans.
*Free calls are only available on OS versions 8.0 and above.
Thanks for reading, and we hope you enjoy LINE!
[Update – Ver. 3.7.1]
– Bug fixes and performance improvements
[Update – Ver. 3.7.0]
– Added support for animated and sound stickers
*Animated stickers coming soon to LINE Store!
– Added sticker preview feature
– Improved the photo viewer
– Bug fixes and performance improvements
Screenshots
Info
Publisher
LINE Corporation
SPONSORED

Works with
Windows Phone 8.1
Windows Phone 8
Windows Phone 7.5
App requires
contacts
phone identity
video and still capture
location services
photo, music, and video libraries
microphone
data services
phone dialer
push notification service
web browser component
camera
WVGA (480×800)
appointments
owner identity
music library
photos library
media playback
movement and directional sensor
VOIP calling
HD720P (720×1280)
WXGA (768×1280)
Supported languages (9)
English (United States)españolBahasa Indonesia日本語한국어русскийไทย中文(简体)中文(繁體)
SPONSORED
More Free Games & Apps Downloads: