Description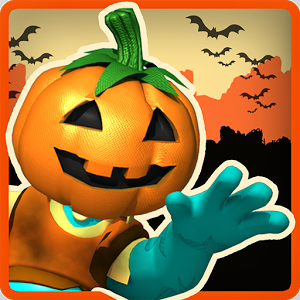 Steal from the living, defend from the dead.
SPONSORED

It's the summer of 1978 and the zombie outbreak is in full swing. Get ready to bomb some zombies to oblivion as you defend the town of Somewhere, New Mexico. Send tough guy, Jimmy, out on rescue missions to find other survivors. Raise your own army of specialized zombies to help Roxy loot nearby towns.
Can you keep your town safe as the Mayor races to find a cure for the outbreak?
Features
• Take control and bomb zombies with cannonballs, basketballs, discoballs, fireballs, even cows!
• Activate elaborate decoys like the steamroller, ice-cream truck, firehall and, the classic 70's disco!
• Build your town into a maze of buildings that will help slow down and confuse the zombie herds
• Send Jimmy out on rescue missions to find more survivors and resources for rebuilding
• Loot valuable resources from other players with your own army of zombies
• Unlock and upgrade unique 70s themed zombies from rollergirls to daredevils
Important Consumer Information. This app: Requires acceptance of EA's Privacy & Cookie Policy, TOS and EULA. Contains advertisments for EA and its partners. Collects data through third party analytics technology (see Privacy & Cookie Policy for details). Requires a persistent Internet connection (network fees may apply). Contains direct links to the Internet and social networking sites intended for an audience over 13. Allows players to communicate via Facebook notifications and gifting. To disable see the settings in-game.
Terms of Service : http://www.ea.com/terms-of-service
Privacy & Cookie Policy : http://www.ea.com/privacy-policy
EULA : http://tos.ea.com/legalapp/mobileeula/US/en/GM/
Visit http://www.chillingo.com/about/game-faqs/ for assistance or inquiries.
EA may retire online features and services after 30 days notice posted on www.ea.com/1/service-updates
Screenshots
Permission
Version 1.0.4 can access:
find accounts on the device
find accounts on the device
modify or delete the contents of your USB storage
read the contents of your USB storage
modify or delete the contents of your USB storage
read the contents of your USB storage
receive data from Internet
full network access
view network connections
Google Play license check
prevent device from sleeping
use accounts on the device
Permission
Size: 23 MB
Version: 1.0.4
SPONSORED