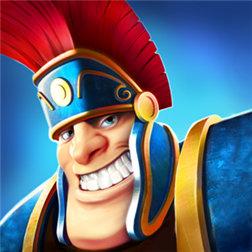 Description
Sound the call to battle and join legions of players online in a battle to control the Roman Empire! Total Conquest is an exciting and strategic social game where you are a Roman governor developing your own city-state and army. But with Caesar dead, there's no more playing games: You'll need to join a powerful Legion — or forge your own — to defeat your enemies, protect your lands, and reign supreme. Vae victis!
SPONSORED

BUILD A MIGHTY ROMAN PROVINCE
√ Build and manage your own unique city-state
√ Defend your city with Towers, Traps, Walls, Gates and garrisoned units
FIGHT EPIC BATTLES
√ Hire, train and upgrade 10 different unit types, each with a specific role
√ Take on a challenging solo campaign to master the art of war games
√ Battle players from around the world and lead your army to victory
FORGE AN UNSTOPPABLE LEGION
√ Create or join a Legion of powerful players and get reinforcements from the other members
√ Coordinate with your allies to win Legion Wars
√ Fight to increase your Legion ranking and earn great rewards
Enter the battle, get ready for the war, and enjoy hours of fun!
_____________________________________________
Visit our official site at http://www.gameloft.com
Follow us on Twitter at http://glft.co/GameloftonTwitter or like us on Facebook at http://facebook.com/Gameloft to get more info about all our upcoming titles.
Check out our videos and game trailers on http://www.youtube.com/Gameloft
Discover our blog at http://glft.co/Gameloft_Official_Blog for the inside scoop on everything Gameloft.
_____________________________________________
This app allows you to purchase virtual items within the app and may contain third party advertisements that may redirect you to a third party site.
Terms of use : http://www.gameloft.com/conditions/
Screenshots
Info
Download size
158 MB
App requires
Xbox
phone identity
owner identity
media playback
data services
push notification service
movement and directional sensor
HD720P (720×1280)
WVGA (480×800)
WXGA (768×1280)
Supported languages (12)
DeutschEnglishEnglish (United States)Español (España, alfabetización internacional)françaisitaliano日本語한국어português (Brasil)русскийTürkçe中文(简体)
SPONSORED