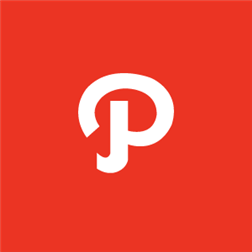 Description
Path is the trusted place for your personal life. It's where you can be yourself, stay close to the people who matter most, and share life instead of links. Path gives you complete control over what you share, and who you choose to share with. With its beautiful design and simple experience, Path is loved by millions of people—and it's ad-free.
– "Simply put, my family's lives have become better because of Path. It warms my heart just seeing that they have 'seen' what I've been up to, and being able to share special moments together as a family, no matter how far apart we may be. " – Ben Welland, Canada
– "Path is known for its design – the company has worked hard to create a strong feeling in the app through attention to detail and careful consideration of all elements. From the shading on the buttons to the way certain features fade out when you look at a photo, it's the way that small things come together that makes Path an attractive app." – Eliza Kern, GigaOM
SPONSORED

Share life as you live it, with the people you know best and care about the most, in a beautiful place that you control. Welcome to Path!
Features:
– Your personal life – Journal your thoughts, your sleep, and your check-ins.
– Beautiful sharing – Capture photos and videos, and apply some of the best filters and editing tools to your photos.
– Feel the love – Friends and family can react with smiles, laughs, gasps, loves, comments and more.
– Cross-posting – Be everywhere you want to be by posting any Path moment to Facebook, Twitter, Tumblr, and Foursquare.
– Private Sharing – Choose to share any Path moment privately with one or more friends.
– Create an Inner Circle by selecting a group of friends to easily share moments with. Filter your feed to see only moments from your Inner Circle. And change your settings to only receive notifications from your Inner Circle.
Screenshots
Info
Publisher
Path Inc.
App requires
contacts
video and still capture
location services
maps
media playback
microphone
data services
HD720P (720×1280)
WVGA (480×800)
WXGA (768×1280)
SPONSORED